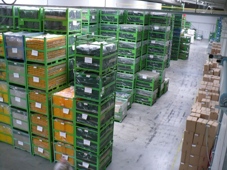 The LPH company fulfils orders of its clients in form of components supply for manufacture line.
We are fully aware of our responsibility for early delivery of goods, and we take the best efforts to subject all our activities to this requirement, from the point of view of production scheduling and material availability.
We perform our deliveries through our logistic, or in co-operation with our business partner logistic.